Earlier this week I wrote a short summary of My Brother Michael and discussed some aspects of the novel in Mary Stewart and the dreadful driving of Miss Camilla Haven. Now I'd like to share some of the snippets to be found among Mary Stewart's papers at the National Library of Scotland.
WARNING: it might be confusing to read this post before reading the book. Plus, spoilers.
Mary Stewart wrote the book in 1958, according to her draft manuscripts at the NLS. Earlier drafts, though largely similar to the published version of the novel, do contain some key differences, especially from pre-draft note to finished product. At one stage Camilla was named Clare; notes speculate whether Simon and Camilla could stumble upon the cave during a dawn walk; the man who gives Camilla the car key in a cafe on Omonia Square is victim of an attempted hit-and-run; there is an idea that perhaps the Apollo statue should be 'only found in certain weather conditions' such as a shower: 'Some trick of water'; and at one point Mary Stewart envisaged her book ending like this:
Finale. Camilla can say (in Simon's arms) 'Nothing ever happens to me'. Simon takes hold of her. 'No?' said Simon. 'Never?'

'Well, hardly ever.'
Now, this does echo the beginning of the book but I'm glad she changed this ending. Interestingly, in draft form Camilla regrets/is enraged by the fact that 'nothing happens to women' (cf the published opening line 'Nothing ever happens to me'), and this draft echoes lines in the published novel such as that 'life never does seem to deliver itself into the hands of females, does it?',  'I was told this was a man's country. It is' and that, in Greece it was customary to think that 'Every man belongs to a place, and I'm afraid that every woman belongs to a man'. I must explore this theme in a future post!
In her notes for Danielle, Mary Stewart instructs herself that Danielle's character should be apparent 'through talk and action, not via Camilla's comments' – in other words she took care that Camilla should not be seen as gossiping or bad-mouthing the young French woman. Another note suggests that Danielle 'takes up with Angelos for the hell of it – the man she slept with before is now more interested in one of the boys that looks after the mule'. Oh. Also rather unexpected is this chilling note, worthy of Agatha Christie: 'Can you live long enough after your neck is broken to speak?'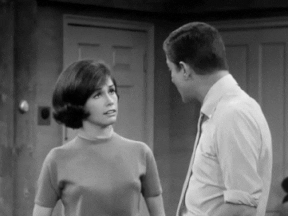 I was fascinated to read in manuscript form that Philip was originally Camilla's older brother rather than fiancé. He fulfilled the same function in the book in that he was a larger-than-life and dominating character: since the death of their parents, brother and sister had done everything together but now he was married and Camilla/Clare felt rather cast adrift. Whether brother or fiancé, Philip had been most definitely in charge. Author notes have Camilla say 'I don't think I'm very good at this standing on one's own feet business' and describe her as 'a vine born clinging'. This means that when she encounters Simon, it is natural to her that 'she feels herself swept along by his stronger personality'. But 'He [Simon] eventually sees this and allows her into danger'. Simon is not interested in eclipsing or dominating Camilla. Mary Stewart makes clear that Simon's relationship with big brother Michael had been similar to Camilla's with Philip: 'Everywhere Mick went, he [Simon] went like a puppydog' but 'as Simon has become completely self-sufficient so can Camilla'. Perhaps the reason Philip morphed into Camilla's fiancé was to make their relationship a more subtle mirror of Simon and Michael's. The change to Philip as fiancé has the effect of making the novel a little more sophisticated – having our narrator be a woman who has broken a six-year engagement subverts a Gothic/romantic staple of the heroine being virginal and knowing little of men.
Oh, and I have to say how much I adore Mary Stewart's description of Philip's
 grand-seigneur gasconading
antics in contrast to Simon's self-assurance. Come on! Grand-seigneur gasconading! High fives to anyone who uses this as a book title or band/song name.
Leaving Philip behind (which, incidentally, is surely the beginning of Camilla's route to maturity as she takes tentative steps towards independence and self-sufficiency), let us look at Camilla. During the course of the novel, and with Simon's help, she is learning not to be emotionally dependent on anyone. As she becomes self-sufficient, counter-intuitively: 'Here she can realise that "we" is the correct pronoun for life. We are none of us sufficient' writes Mary Stewart, which recalls us to the use of Donne's poem 'No man is an island' as mentioned in both my 'dreadful driving' post and My Brother Michael page. Stewart plots that the novel will show both Camilla and Simon grow up and come into their own. Then they can have 'union' where they do not have to rely on the other through weakness. So there is a character arc of emotional dependency to independence to equal partnership and also, as Mary Stewart puts it, 'being part of the pattern' of human connection and community.
There is so much more I could write on all of this! Moving on, here is the rest of the news in brief:
Mary Stewart notes that the place-name Delphi means hollow mountain. I have seen it translated as hollow or womb. Have you considered how often caves and, ahem, Hollow Hills, appear in her novels (and novella)?
My Brother Michael was the first of a new 3 book contract deal with Hodder & Stoughton. This deal included an advance of £250.
Publication was delayed by a six week printing strike (see History of the GMPU here)
The book was serialised on BBC Radio 4's Woman's Hour.
Included in the papers in the National Library is a sketch by Mary Stewart of a man with "archaic smile", as featured on the face of Angelos.
I will stop here today but I feel there is so much more to write on My Brother Michael! Please get in touch if you have any questions or comments.